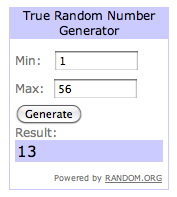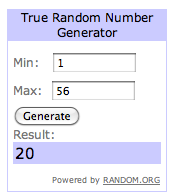 I have my 3 winners!
Gianne, Elizabeth and Pretty Penny Mae.
Please e-mail me your info at gazelma @ hotmail.com and I will discuss further details! :)
For those who previously won my giveaways I have not yet shipped them -- I know, I will try to before the Christmas season! :) Stay tuned! I hope you all have a good night!
My next giveaway will be when I hit around 350 followers via Google reader. Thanks for all your support everyone -- and hey, this is my 100th post, what do you know? I hope to hit 1000 posts one day. :)