Hi everyone, just making an entry to announce the winners of my 1st giveaway!
A refresher of the items are
here
.
For the
Bracelet
: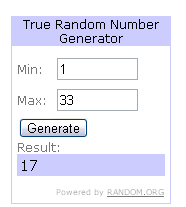 The winner is
Curvy Girl Chic
aka Allison! She is lucky winner 17! Allison, your item will be a little later shipped because I have to get my mom to make one. If you would like an exact replica of the one above just tell me otherwise if you have any specifications do not hesitate to ask!
For the
Bag
: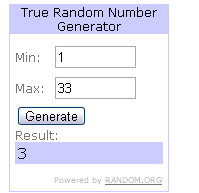 The winner is
Sharleen
from Tulled! She's lucky winner 3! Your item will be shipped this Wednesday along with my other parcels.
I used randomizer.org to generate my numbers. The numbers were based on the entries and comments as specified in the original post.
Thank you all for participating! I'll be hosting another giveaway very soon. This time it'll be a bit different, though. Would you guys mind thrifted items as a suitable giveaway item? Or I can get a brand new one. Let me know through comments!