Ugh. I KNOW I'm very late on this, but here's October's blogger for my Bonjour, ____ series.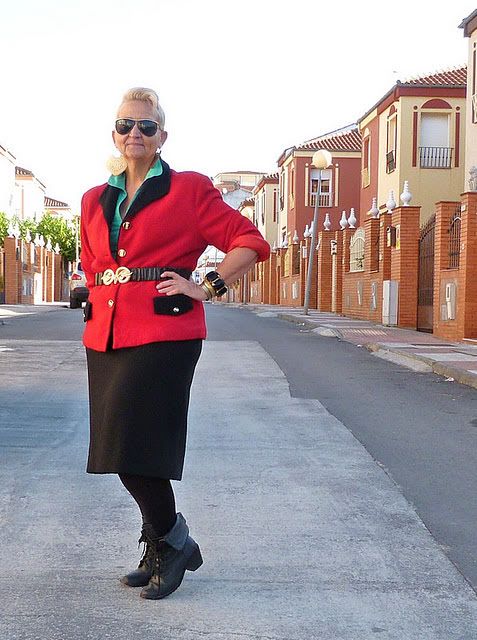 With that out of the way, October's featured blogger is Sacramento from Mis Papelicos blog. She's a Spanish blogger who is so chic and creative with her outfits, I want to dress that nice when I grow up! Seriously, she's one of my style inspirations. Not only is she beautiful on the outside, but she is such a nice person, one of the friendliest bloggers I've ever known on the internet (where else do you meet bloggers anyways?) ANYWAYS, she's totally badass and I'm so happy she agreed to be featured on my blog! Truly, it was difficult to choose only a few outfits from her blog to show on my own, because I love them all. Seriously.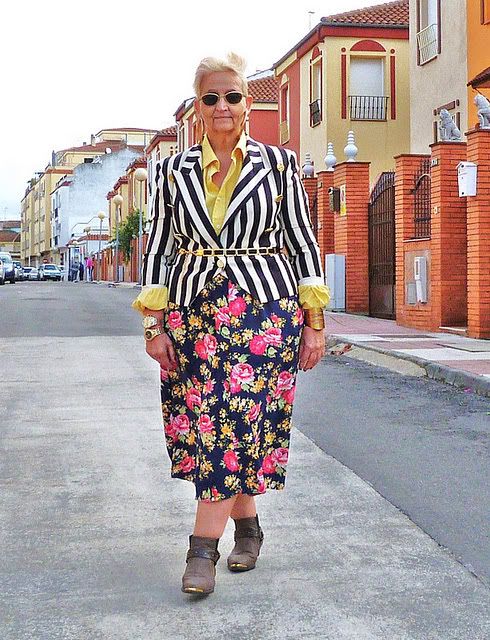 Tell us a bit about yourself. Anything at all.
I am An English- Spanish teacher and Nutritionist who has been madly in love with fashion all her life. I see fashion as a means of self expression through clothes.
What made you want to be a fashion blogger?
I have been keeping notes and cut-outs in notebooks, (that´s why the name of my blog: MIS PAPELICOS - my little papers or cut-outs) for as long as I can remember, so when my daughter started a blog for her business, I decided to have a go, and start my own.
Do you think age matters in the fashion blogging world?
Most bloggers are very young, thin
and pretty, but times are changing
…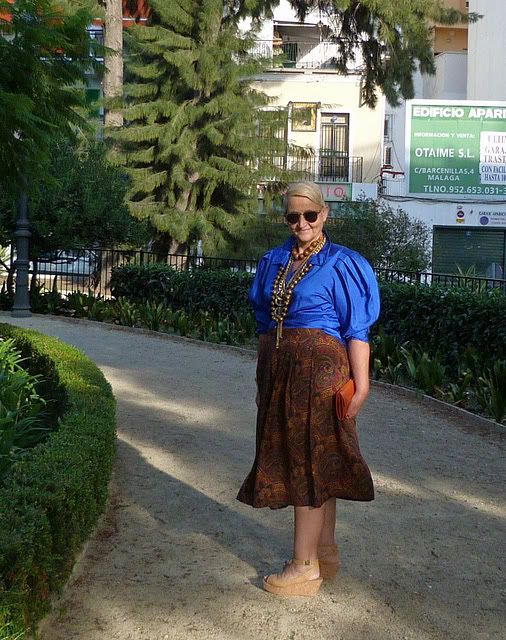 Do you believe that there is any prejudice against older bloggers?
Age is just a number and it is what you have to say what should really matter.
You have wonderful style! Where do you like to shop?
99% of the time I shop second hand: vintage markets, car boot sales… and of course Ebay.
They are like my children. How can I choose one?
Who is your style inspiration, or WHAT inspires you?
Everything and everybody inspires me: magazines, art,
bloggers,
and the clothes themselves…
What is that one piece of clothing that you absolutely LOVE?
Skirts, all my skirts! [...] Boots, I adore, too...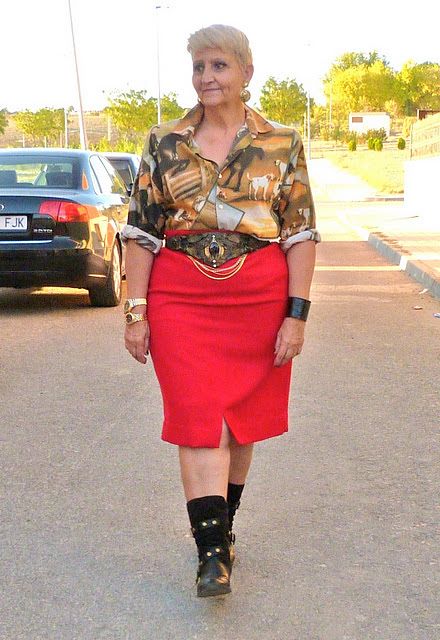 What are some of your favourite blogs? We're always looking for new blogs to read.
Everybody in my blogroll is there for a reason. Do check it.
Any last words before we wrap this up?
Thank you so much my dear Gazel for these fantastic questions, and for your feature.
And that's it for October's feature. Yeah, I apologize for being stupidly late in that regard... watch for the upcoming November and December features!