Another day of school, another day at work. :p Hehe. Well here's an outfit post for today. Nothing too terribly exciting but I've been wanting to incorporate these in an outfit post (even though I wear them, I just forget to document it haha.) By the way, I'm trying a new mode on my camera (I detest flash) ... I think it turned out decent despite my awkward faces.
Dress
Thrifted, Addition-Elle |
Sweater
Liz Claireborne, Thrifted |
Skirt underneath
ASOS |
Tights and Shoes
Style 369
I got the knit cardigan from a thrift shop in Quebec for only like $7 or something, it's good considering it is a classic item which I can wear in many ways and would last me a few winter seasons. I found this dress from Value village a long time ago and I just never got around to photographing it because by the time I'm done, I look so haggard so I don't take a picture.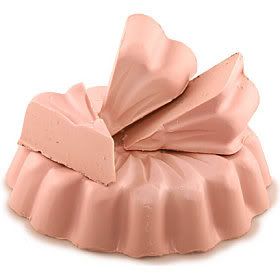 Fresh Farmacy soap via Lush
Someone asked me on
formspring
what my beauty regimen is. Honestly? I don't have one. I use minimal makeup except lipstick. I don't use eyeshadow and mascara or eye liner... sometimes I do it for special occasions and I'm aware makeup can really amplify a look but I am just plain lazy. I'm also blessed to have Asian genes so I don't break out easily... though I have normally oily skin. I use Lush's
Fresh Farmacy
soap to cleanse my face and it works wonders I think. I don't have acne prone skin so it's not as strong as
coalface
. For my lips I use sugar lip scrubs from Lush, my favourite being
Bon Bon
and then use a lip balm (I use Lush
Maple Taffy
) and then apply lipstick so it's not drying. My lipsticks I use are Mac (favourites are
Dubonnet, Ruby Woo and Viva Glam V
) and ta da. Not much to my beauty regimen, I like all natural.
I'm off to study now. I'm gonna leave these pictures here. It's my (small) Mac lipstick collection (I have lots of lippies but only these Mac ones) and that's my unorganized jewelry box + hanger. Hahaha.